Galactic Ping-Pong in Art Gallery March 30-April 29
DateWednesday, March 30, 2022, 1:32
AuthorChemeketa Public Affairs
The latest exhibit at the Gretchen Schuette Art Gallery is an exhibit of interstellar proportions from artist Kathryn Cellerini Moore.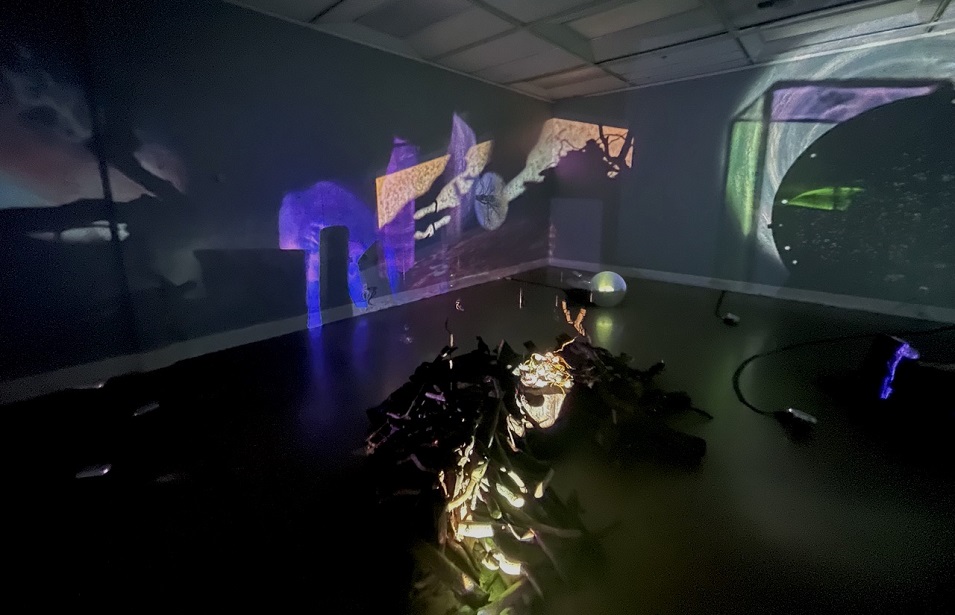 "Galactic Ping Pong" will run in the gallery from March 30-April 29, with a reception from noon to 1:30 on April 6.

Moore is an interdisciplinary multimedia artist who combines their love of science with artistic expression in the form of otherworldly installations. With "Galactic Ping Pong", visitors will be immersed in a world of macro and micro universes where microscopic footage of our earthly realm will be combined with 45 astronomical plates from the Sloan Digital Sky Survey.

Moore states "Themes running through the show include astronomy, the blurring of microscopic and cosmic scales, and providing a slightly otherworldly experience for introspection," Moore said. "I hope the viewer will question the scale of the things they encounter."
Moore's artwork was curated into the Month of Performance Art in Berlin, Germany, the Does Live Art Have to Be Experienced Live? performance art series at SOIL Gallery in Seattle, WA, and the experimental performance event Collective Becoming: Expressions of Love, Freedom and Resistance at the School of the Art Institute in Chicago. Her work has been featured in exhibits in Oregon, Washington, Michigan, Ohio, New York and Florida. She was recently an artist-in-residence at PLAYA Summer Lake, TEDx, and Djerassi Artist Residency Program.

Use this interactive website as part of navigating the show.
All news