Rosa Diaz
Class of 2012
Although she was a first-generation student, Rosa never felt lost because of the support she found at Chemeketa. She now helps families in the community find resources to meet their needs as a Family Support Specialist.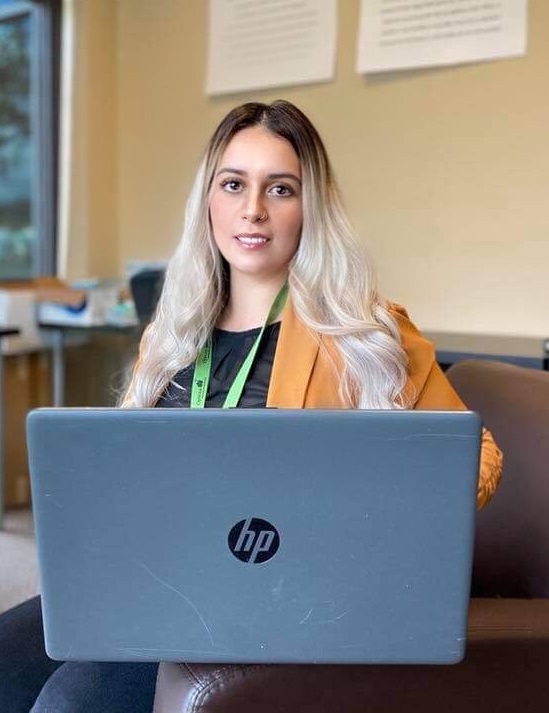 I attended Chemeketa on Fall 2010 as a new student after my high school graduation.
When I first started college, I was undecided on my major and degree. I received a lot of support from CAMP, TRIO, advisors, and other staff to guide me on my path. I decided to earn my AAOT. Along the way, I took several classes that were relevant to my interests which included Sociology, Family Relationships, and Psychology in the Workplace. I knew I wanted to help youth and families. I knew I had a passion to help my community be a better place and enjoyed seeing others flourish.
When it was time to start planning on transferring. I was getting ready to stop my career and start seeking for employment. I was mainly afraid of moving to a new school and not knowing what to expect. I was a first-generation student who felt lost but yet accomplished if I stopped with an AAOT.
But deep inside me, I knew I could do more and wanted more to better serve my community. Therefore, I let my TRIO, CAMP, and Chemeketa staff guide me to my next journey: transfer to Portland State University to earn my BA.
The help and support I received from Chemeketa along my way to earn my BA was immense. I continued working at Chemeketa as a part-time secretary in the Faculty office, assisting over 100 staff.
During my junior and senior years, I continued taking classes at Chemeketa that still transferred and served me for my BA. Along the way, I was able to see clearer what I wanted to do with my career. I took several classes to learn more about youth and families. I graduated from PSU in 2014 with my bachelor's degree in social science, focusing on Youth Worker Issues.
Right after my graduation, I started searching for employment. One of the main resources I utilized was CCC Career Center. Their services which included resume building, revising my applications, mock interviews, and more, along with their dedication to serve alumni students played a significant role in my job search.
I currently work at Options Counseling and Family Services. This is the job I chose to begin my career. I love what I do and where I am at seven years after my graduation. In my current role as a Family Support Specialist, I assist families in accessing community resources and support them with parenting skills. Options is a supportive and inclusive non-profit agency. I personally feel lucky to work at an agency that encourages work life balance, kindness, flexibility, and excellent benefits.
Chemeketa has many ways to assist you and accommodate your schedule to your unique needs, including parents and students with disabilities. I was able to be a mom, student, and employee with the variety of options Chemeketa offers to take classes and accommodate needs.
Back to Alumni Association